OLV-300H Hydrogen Water Generator
Do you Know What is the Benefit of Hydrogen?
Hydrogen is the lightest gas in the world and has no toxic effects on humans (biosafety). Furthermore, the molecular weight of hydrogen-oxygen mixed gas is extremely small so that it can increase the pulmonary alveoli to intake oxygen quickly, reduce the airway resistance, and decrease its work of breathing, thus improving peripheral capillary oxygen saturation (SpO2). Meanwhile, hydrogen gas has a strong anti-inflammatory ability to prevent the decline of MOF(multiple organ failure)caused by acute inflammation by the virus. It can be used for confirmed lung diseasepatients patients from mild cases, to moderate cases and severe cases.
It the critical moment of the global shortage of ventilators, an innovative Class III respiratory medical device from China, Hydrogen Oxygen Generator with Nebulizer, is expected to alleviate the oxygen shortage crisis caused by another rampage of lung diseasepatients pandemic. The design concept of the device is green, environmentally friendly and creative that the pure water is electrolyzed to produce 3 liters of hydrogen oxygen mixed gas (H2: 66.6%; O2: 33.3%) for patients with lung diseasepatients 2019 to inhale for therapy.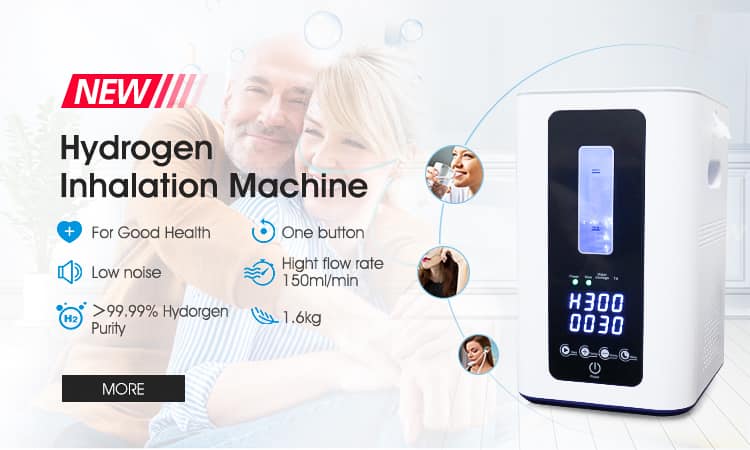 Product Specification
AC110V,60Hz or AC220V 50Hz