What is BiPAP Machine?
BiPAP is short for Bilevel Positive Airway Pressure. It is specifically designed to treat patients with lung and respiratory diseases. These lung diseases cause dyspnea, which can be relieved by the BiPAP machine. Previously, this special machine was only installed in hospitals. Patients must go to the hospital to be treated with BiPAP. However, an advanced version of the machine is available now and can also be used at home. The BiPAP machine is known to improve the quality of life of patients with lung diseases.
SIGNS OF LUNG PROBLEMS?
Pulmonary diseases are respiratory diseases, which are the most common health problems in modern urban populations. Shortness of breath or dyspnea are the hallmark symptoms of COPD. Chronic cough is an initial symptom. At first, the cough is intermittent and severe in the morning. Severe patients are also accompanied by wheezing and chest tightness. Carbon dioxide retention is common in type 2 respiratory failure caused by chronic obstructive pulmonary disease, common clinical symptoms of irritability, hallucinations, etc., and manifestation of drowsiness after severe symptoms. These things are caused by carbon dioxide anesthesia: long-term lung problems can directly lead to hypertension, coronary Cardiovascular and cerebrovascular diseases, such as heart disease, seriously endanger life and health!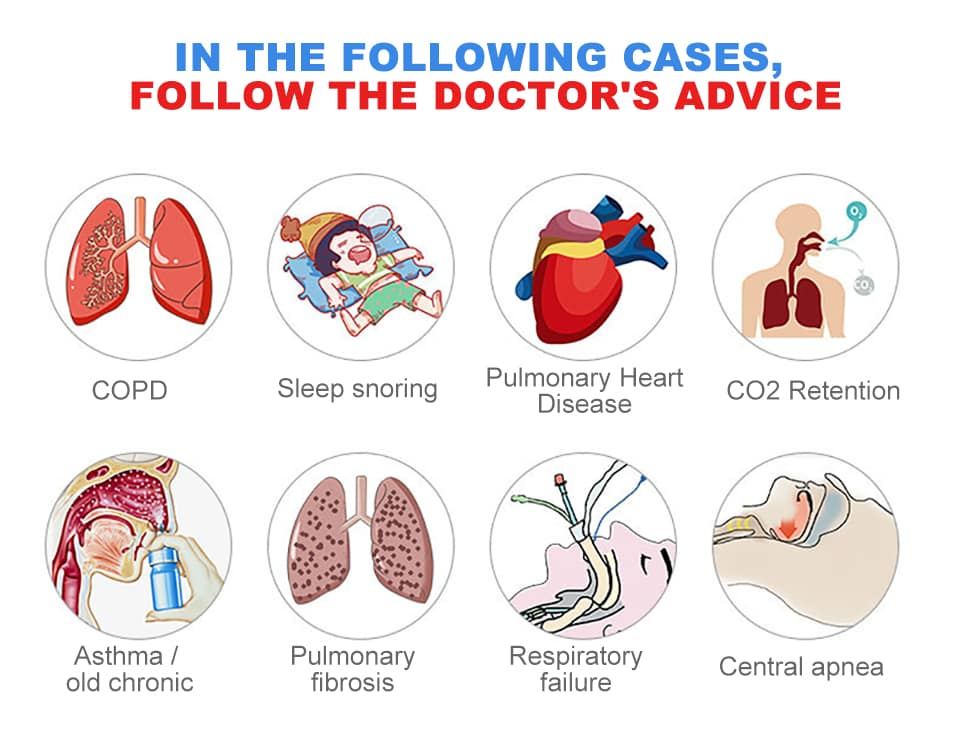 WHY IS BIPAP MORE COMFORTABLE ?
The bi level PAP is a more comprehensive dual airway pressure ventilator, which can be set with a higher inspiratory pressure and a lower expiratory pressure, respectively. The machine provides a higher inspiratory pressure when the patient is inhaling To keep the airway open, provide low exhalation pressure when exhaling to ensure that the patient's breathing is smooth.
Why is OUR BIPAP MACHINE BETTER?
💖 Work mode :CPAP,CPAP+ERP,S,T,S/T
💖 Real-Time display treatment data
💖 Alarm for power off or mask off
💖 TUV CE and ISO certificated
💖 One Year Data Storage, USB Data Export

💖 Combined smart technologies
💖Heating And Humidification Adjustable 5 Levels
Product Specification
| | |
| --- | --- |
| | |
| | |
| | |
| | |
| | |
| | |
| | |
| Automatic Leakage Compensation | |
| Automatic Altitude Adjustable | |
| | |
| | |
| | |
| | 1.8kg with the humidifier |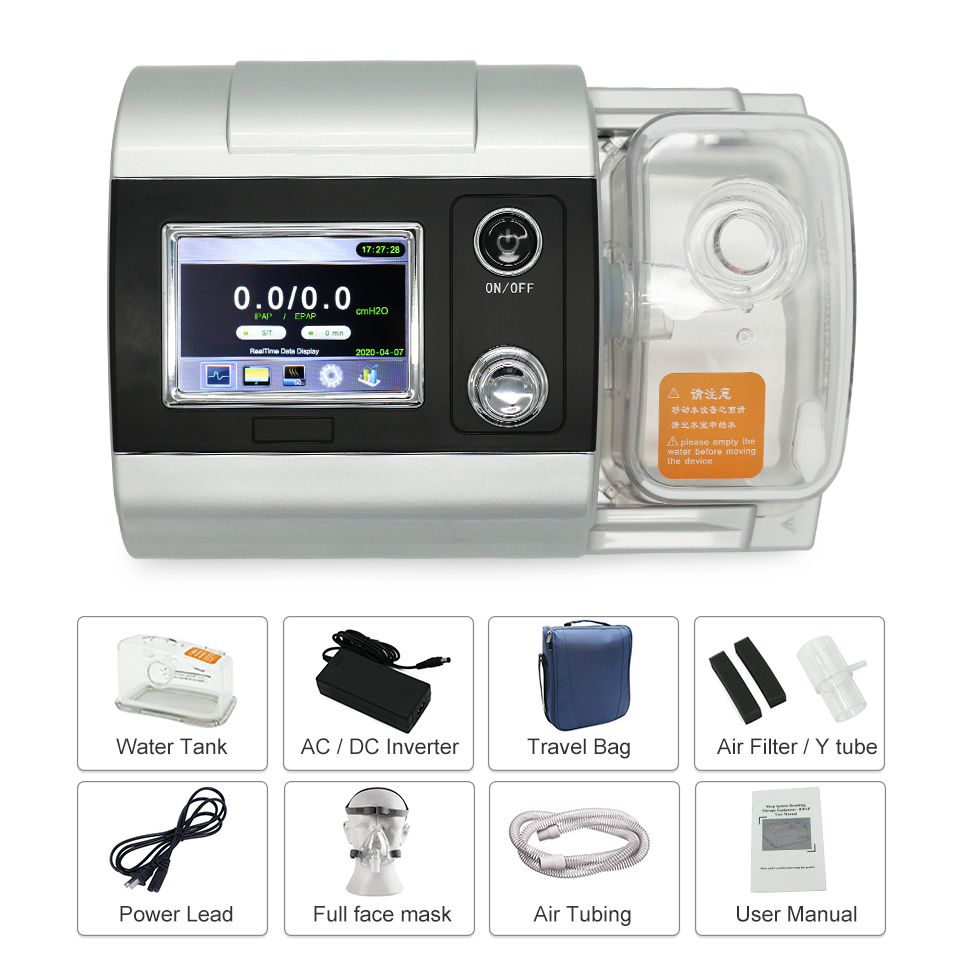 | | | | |
| --- | --- | --- | --- |
| Host & Humidifier | 1Set | Y Tube | 1Piece |
| Full Mask with headgear | 1Set | Travel Bag | 1Piece |
| Air Tube | 1Piece | Power Adaptor | 1piece |
| Hepa filter | 2Pieces | User manual | 1Piece |